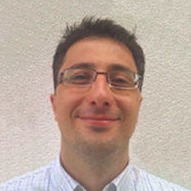 INVITED SPEAKER / PANELIST
Session: GÉANT Session / AI Panel Discussion
PRESENTATION
---
BACKGROUND
---
Juraj Bilić holds a Master's degree in Economics from the Josip Juraj Strossmayer University in Osijek. He began his career in 2001, as a translator for the United Nations. He soon became the coordinator of educational projects in the non-governmental sector, where, among other things, he led the project "New School – Integrated School Vukovar" to establish the first integrated and intercultural primary school in Vukovar.
During his work in the non-governmental sector, he gained extensive experience in the development, application and testing of educational projects funded by the European Commission, the World Bank, the Kingdom of Norway, the Republic of Croatia and other large donors.
After joining CARNET he took over the position of Expert in EU projects. He participated in operational programming in education for the operational programs "Competitiveness and Cohesion" and "Effective Human Resources" in the Republic of Croatia. He initiated and led the development of the e-School project, the largest informatization project funded by the European Union, which digitally transforms the teaching and business processes of primary and secondary schools and raises their digital maturity.
He also led the cooperation with the European Investment Bank to develop the e-School project following EU regulations, digital and educational programs and strategies, and national indicators. In July 2021, he was appointed Vice CEO of CARNET.